Missions
---
Village Bible Church has committed to 25% of its operating budget to missions. VBC provides partial monthly support to 31 missionaries in 20 counties. Many of these missionaries are serving in hostile and closed countries where the Gospel cannot be freely shared. Come and partner with VBC in prayer and support of families and individuals who dedicate their lives to full-time missionary service. Listed below are some of the organizations the Missionaries that VBC supports. Learn more about how the great commission is carried out in our world through these Mission Organizations.
---
Local Missions
Village Bible Church supports various organizations in the Hot Springs Area to help men, women and children in crisis. We also share the Gospel of Jesus Christ and help grow the Christian Faith in the youth of our community.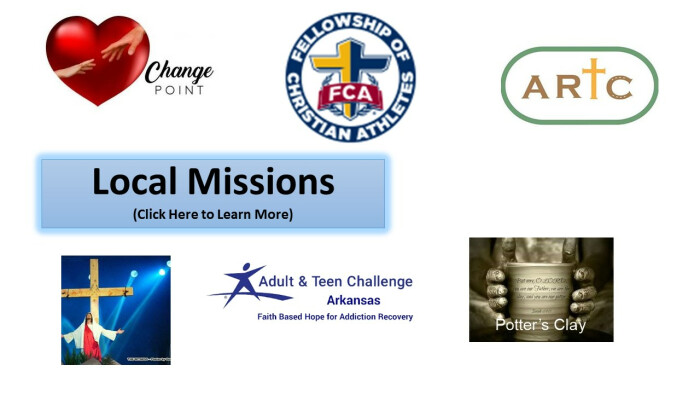 ---
National Missions
Across America Village Bible Church is involved with many missionaries and Christ-based organizations that are making an impact across America and in specific cities. Helping college students learn more about Jesus Christ and strengthening the faith of believers in College.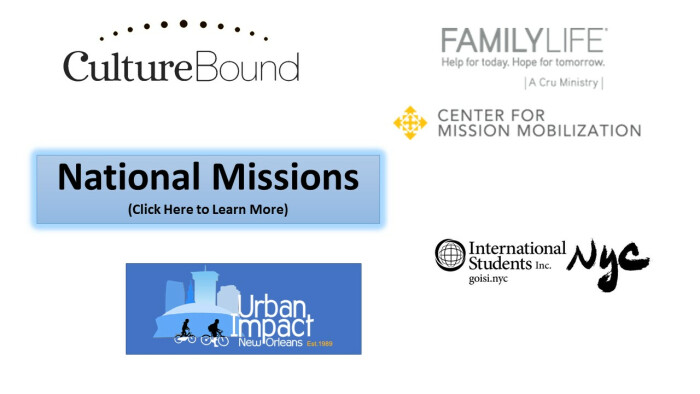 ---
International Missions
Village Bible Church supports international missionaries all over the world. Working to spread the Gospel of Jesus Christ, strengthen communities, providing support to international missionaries and helping to continue to translate the Bible into new languages. Come learn more about these missionaries. Stay tuned as many of these missionaries come and visit our church. Check the VBC Calender to the next missionary to visit.