Our Elders
The Elder Board is elected by the congregation to provide leadership, spiritual direction, and oversight of the various ministries of Village Bible Church. Faithful leadership involves promoting the spiritual welfare of the church, evaluating and establishing goals and priorities, and the ongoing development and approval of policy and procedure to ensure program effectiveness.


Tom Weiss and his wife Jane moved to the Village in 2012 from the United Kingdom. Tom retired in 2013 after 40 years of managing and leading diverse manufacturing companies around the world. Jane used her degree in Journalism to pursue a career in advertising sales early in their marriage but after several years she decided that her time and talents would be best spent focusing full-time on being a mother and wife. They are blessed to have one daughter, two grandchildren and a son-in-law who are all baptized believers. They have been fortunate to be a part of some very supportive and Bible believing and spirit lead churches like VBC over their 50 years of marriage and 15 moves around the world. Over that time Tom has served the church in several capacities including church elder, board member of a Christian grade school and high school, church finance committee member, usher, small group leader and discussion leader for Bible Study Fellowship. Tom also serves with the Gideons organization and is currently Vice-President of the local camp. Tom and Jane have been actively involved in serving in church baby nurseries as well for nearly 30 years.





Steve Masters and his wife Susie, moved to the Village from Louisiana. Steve has a son, daughter, and four grandkids. Thirteen years ago Steve made a major change in his life when he returned to Shreveport from Texas after a conversation with his mother. Steve was considering a move, and his mother asked him to move back home to be closer to his family. Mom lived there, as did his sister and brother. Steve agreed and that decision led to many spiritual and career changes in his life. From that point on, Steve began to recognize how God was at work in his life. He felt a renewed, and powerful, conviction of the Holy Spirit. Because of that awareness, he re-dedicated his life to God and began a purposeful renewal of his walk with Jesus Christ. Steve became very aware of God opening doors for him as he began this new journey. Steve also just happened to pick up a Master's Degree in Education at that time and began a teaching career in high school science. God was busy in his life. God opened a door on this whole new career when Steve got a temporary teaching job (his first) in the middle of a school year (impossible) to cover for someone called away to military service. God opened a door! Another door was opened a year later when he landed a permanent, and only, science teaching position open in Bossier Parrish, LA. Steve also met his wife, Susie, after the move to Shreveport. The Masters attended a Bible Church called River Park in Shreveport where they were very active in Small Group ministry and Bible studies, building on a foundation of scriptural knowledge and sound doctrine. Steve loves to teach. Both he and Susie have a very strong commitment to caring for others. This has been a signature strength and desire in their lives. In fact, Steve and Susie moved to the Village seven years ago to help as caregivers for Susie's mom until her mother went Home last June. They both became members of VBC in 2014. Steve continued to teach at Fountain Lake High School until retirement last year and is looking forward to his time as an Elder and his service to VBC.

Byron and Mary Smith moved to Hot Springs Village from Houston in 2017. At that time Byron was a Principal Consultant with Behavioral Science Technology, in Oxnard, California. Mary left an Assistant Principal position with the New Caney ISD when they relocated here. Byron continued consulting until early 2020 before retiring: spanning a career of over 40 years in various leadership positions in the Chemical and Energy Industry. Upon moving here, Mary went to work at the Jessieville-Fountain Lake Alternative School Program – Synergy, and she continues working there today as the Regional Director for Alternative Schools serving Jessieville-Fountain Lake and Benton School Districts. After attending various churches in the area, they began attending Village Bible Church in early 2018, and became members later that year. Byron has served in various capacities since then, facilitating Men's Bible Studies with the Saturday Men's Group, playing music with the praise team, helping organize the VBC Golf Scramblers, and other activities as well as serving as Small Groups Ministry Leader for the past few years. In the past, Byron has served with other churches in activities such as playing music, ushering, teaching Sunday School, youth ministry leadership, and as a Deacon while with a church in Savannah. Mary has worked with youth over the years. She was part of a cooking ministry in Kingwood, TX. Mary loves to cook. Byron and Mary have attended a variety of denominations since they were married in 1980, and both were baptized as Southern Baptists while in high school. Byron received a bachelor's degree from Louisiana Tech in Microbiology and a master's degree in English. Mary has a Ph.D. in Educational Leadership. They both are Louisiana natives. They have two daughters, Willa Virginia and Hannah – who both live in the Shreveport, Louisiana area. And they have three grandsons – Kingston, Calloway, and Kohen.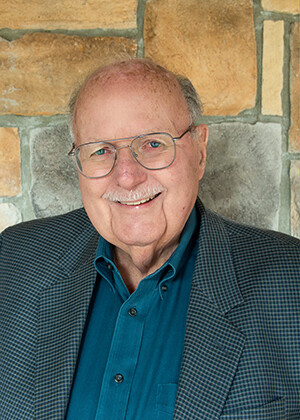 Jim McKeand and Jo were raised in the Midwest and met at Purdue University. After graduation and Army service they moved to California where Jim started a career in sales and sales management in the flooring industry and Jo was an elementary school teacher. They have enjoyed 62 years of marriage and have 2 sons and 1 daughter. They are also blessed with 8 grandchildren and 3 great grandchildren. They have both been lifelong Christians. They attended Community Presbyterian Church in Danville, CA. for many years where their relationship with Jesus Christ was greatly strengthened. They were active in the music, small group, women, and men's ministries at CPC. Jim and Jo moved to the Village in 1997 and started becoming involved in Village Bible Church right away. They are small group leaders. In addition Jim is involved in the worship/music and men's ministry. Jim also previously served 4 years as an elder and has served on the search committees that brought Pastor Levan to the Worship Ministry and Pastor Jason to our church. Jim accepts the call to serve as an elder with enthusiasm.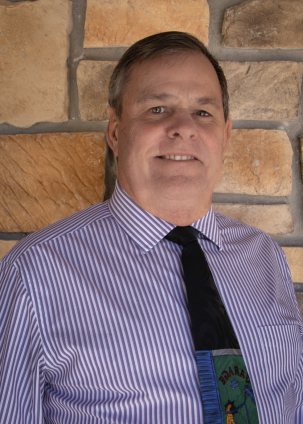 Curt Daigle was born in Baton Rouge Louisiana, Debbie was born in Bellflower California. They met on a blind date in California. They were married shortly after Curt completed his U S Navy service in San Diego. They moved to Baton Rouge where Curt began work in construction and plant maintenance. They have been Happily Married for 45 Years. They have a Daughter in Mississippi and a Son in Texas. They have 6 Grandchildren. They both have been on several Short Term Mission trips through the years, He and Debbie have been involved in various Ministries, Children's Sunday School Teachers, AWANA, Cub Scouts, Perspectives. etc. They moved to Hot Springs Village in October 2020 from Picayune Mississippi. They were very happy to find a Bible church in the Village. Debbie joined A Healthy Move Class and really enjoyed it. She now is a Stephen Minister. Curt has a healthy mechanical aptitude and enjoys helping with the plumbing and appliances at
the church. He also enjoys helping others with various mechanical problems. They are involved in a small group. Curt meets at the Men's Breakfast at Debra's on Friday mornings and sings in the Choir. He also serves on the mission team and the Trustee board.

Dane Thomson was born and raised in Dallas, Texas. He's a graduate of the University of North Texas in Denton and that's where he met his wife, Christy. They'll celebrate 30 years of marriage in August 2023 and have 5 adult children living in Colorado and Arkansas. Dane has been a commercial real estate broker since becoming licensed in 1994 and has run his own small boutique firm since 2002. Dane and Christy purchased their dream home on Lake DeSoto in late 2020 and soon after found Village Bible Church. Both Dane and Christy have been involved in various youth ministries over the years including Young Life, AWANA, FCA and high school mentoring and continue to look for ways to minister to the HSV community. Christy was previously a pre-k teacher at First Baptist Academy in Dallas before coming to Hot Springs Village. As a certified personal trainer, she now focuses her attention on functional fitness for HSV's aging community. They both enjoy golf, pickle ball and just being outside taking in God's beautiful creation so evident in Hot Springs Village.