Care Team
Purpose:
The Care Team's purpose is to communicate that your spiritual family cares, God cares and you are not walking this chapter alone. People caring for people is the theme of the VBC Care Ministry. The goals is to ensure that all those within the congregation are cared for in the event of a physical, financial, emotional, or spiritual crisis in their lives. This will include prayer, making contact and a response of helps as appropriate.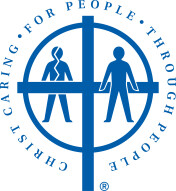 We have adopted the Stephen Ministry model of caregiving. Stephen Ministry offers a proven and effective way to organize, equip, and supervise a team of congregation members – called Stephen Ministers – to provide weekly, one-to-one Christian care to people who are experiencing difficulties in their lives. Some common caregiving situations include grief, illness, hospice, family care giver stress, retirement, relocation, moving to assisted living, a spiritual crisis etc. Stephen Ministry is a confidential ministry. The identity of those receiving care and everything they discuss with a Stephen Minister remains private.
Specific Responsibilities:
We visit people who are hospitalized, sick, shut-in and needy in our congregation and respond to needs outside our congregation as possible.
The scope of our ministry includes:
Hospital and Outpatient needs.
Funeral preparation and grief support
Providing meals as needed through the deaconess ministry
Transportation to appointments and procedures.
Benevolence needs for church members
Mercy needs to those outside our church
Hospice patients encouragement
Caregiver's Support
GriefShare presented annually - GriefShare 2023 - Starting August 22 (every Tuesday morning at 9AM)
GriefShare, a faith-based program sponsored by Village Bible Church (VBC), will begin in the fall. Community members who have experienced the death of a family member or friend are invited to register. You do not need to be a member of the church to participate. This nondenominational program features Christ-centered, biblical teaching that focuses on grief topics associated with the death of a loved one. The DVD seminar features nationally respected grief experts and real-life stories of people, followed by a small group discussion about what was seen on the DVD. Since its inception in the Village in 2009, hundreds of people have benefitted by attending these weekly meetings. Each session of the seminar features a video, followed by facilitated discussion and sharing. Many grieving people find they are only beginning the work of healing when friends or family have returned to their daily life routines. Past participants have related how helpful the information and follow-up discussion were to them. Part of the healing from grief is a result of this "group experience." The program shows how to cope, how to move forward. For more details or to reserve your seat, please call the church office, 501-922-0404.
We also will make referrals in situations that are beyond our ability to serve or referrals to ministries that we do not have available at Village Bible Church.
Ministry Opportunities:
The Care Team is always looking for caring individuals to be a part of this ministry. If you would like more information about being a part of this ministry contact Pastor Levan Hubbard.
What If I have a Care Need?
Who do I call?
If you have an emergency during office hours, which are 8:00- 4:00 PM, Monday - Thursday, call the office and the office staff will process the need. The church phone is 501-922-0404.
If it is after hours or on weekends, you can press the option for Care ministry and the message will be transcribed to the person on call or call Pastor Levan Hubbard at 501-353-3040.