International Missions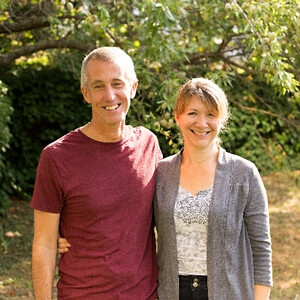 EFCA ReachGlobal
Dave and Jennifer Cox
Bucharest, Romania
Ministry to Least-Reached People
The Evangelical Free Church of America is an association and fellowship of autonomous, independent churches united around the same statement of faith. ReachGlobal is the very active, very strong missionary arm of EFCA. Through ministry and service, Reach Global empowers disciples to make disciples in their own native context.
Dave is a city team leader for Reach Global. Jennifer is an area director overseeing teams across Europe. Their ministry includes Romanians, and immigrants with diverse faith backgrounds. Dave and Jennifer are seeing Romania being transformed into a place where the Gospel of Jesus is reaching the least loved.
Why VBC Supports:
As an EFCA Church, Village Bible is proud to support ReachGlobal's many missionaries. The diverse cultures around the world demand a multifaceted approach to missions.
Prayer Requests:
1. Pray that Dave and Jennifer will stay strong in their commitment to this much needed work.
2. Pray for good communication and great teamwork among the many teams.
---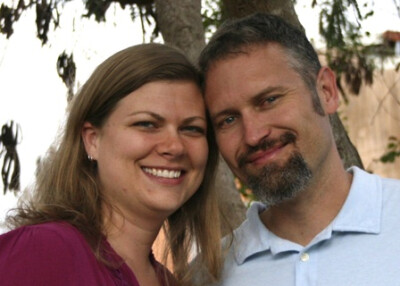 Students International
Jeff & Tracey Dixon
San Jose, Costa Rica
Investing in Costa Rica Students
Not everyone is called to long term mission work. Students International is a global organization which sends students on short term out-reach trips to participate in real life ministry. The students work under the supervision of the full-time Student International missionary assigned to that specific location. By bringing Jesus to these people the students help the people to develop a sense of community which is an important factor in fighting the ever present poverty in these locations.
Jeff and Tracey serve full-time in the southern part of San Jose, in the area called, "the forgotten ones" due to the poverty. By loving and caring for these "forgotten ones", Jeff and Tracey demonstrate that they are not forgotten by God. Workshops are conducted to teach trades, and camps are provided for the youth. They also are supervisors for other Student International missionaries in the area.
Why VBC Supports:
VBC understands the great need for missionaries, even if it is a short-term mission. Students International offers the structure for churches, youth groups, and individuals to have the wonderful experience of a mission trip. In fact, several VBC members have taken advantage of a Students International trip.
Prayer Requests:
1. Please pray for God's wisdom as Jeff and Tracey plan the activities for the center,
2. That the community members will take advantage of these opportunities, and come to know God's love for them.
---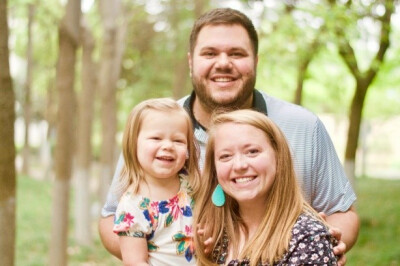 Athletes in Action
Zach and Emilee
East Asia
Reaching the world through college students
Athletes in Action is Cru's, formerly Campus Crusade for Christ, sports ministry. It began in 1951, and today has a ministry presence in 190 countries.
Zach and Emilee are serving in East Asia as team leaders. They disciple and coach both men and women, and they meet and share the gospel with students. They disciple students who have prayed to receive Christ, and train students to become spiritual leaders on their own campuses. Student leaders are encouraged to attend a local church and share the gospel with their peers. Zach and Emilee focus largely on sharing the gospel with the freshman class on the campuses. Their top priority is to multiply student leaders and, in turn, see laborers sent throughout the world.
Why VBC Supports:
Zach and Emilee began working with Athletes in Action at the University of Arkansas. In 2018, they felt called to serve in East Asia. VBC has partnered with them since 2015.
Prayer Requests:
1. Pray for the safety of the Christians who meet together. It is not illegal to be a Christian, but it is illegal to be a part of a Christian organization,
2. Pray for the student leaders being trained to share the gospel with others,
3. Pray for the growth and discipleship of new believers,
4. And, pray for Zach and his family's health and safety.
---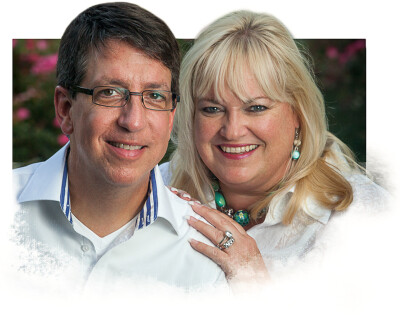 Reach Global
Mike and Loralee Hill
Germany
Teaching and mentoring in a Christian setting
Through a spectrum of ministry and service opportunities, ReachGlobal's ambitious vision is to impact millions of people around the world with the gospel. Disciples are empowered to make new disciples for Christ in their own neighborhoods and communities.
Both Mike and Loralee work at Black Forest Academy, a Christian boarding school for children of missionaries serving throughout the world. Mike, a teacher at the Academy, works in the Performing Arts Department teaching Introduction to Music Theory, AP Music Theory, and Piano. Loralee is the Senior Class advisor. Both become "Mom" and "Dad" to the student body.
Why VBC Supports:
Reach Global is supported by the EFCA (Evangelical Free Church of America), with which VBC is affiliated. Many times missionaries do not view their mission assignments to be the best and safest place for their children. Through Mike and Lorilee's efforts, and the entire staff of Black Forest Academy, these children receive an outstanding educational opportunity while enjoying a safe, stable, Christian "home" environment.
Prayer Requests:
1. Pray the students will maximize their opportunities at Black Forest, and adjust to life at the boarding school,
2. And, pray for God's wisdom for Mike and Loralee as they continually seek God's guidance for making decisions as to how best to serve Him.
---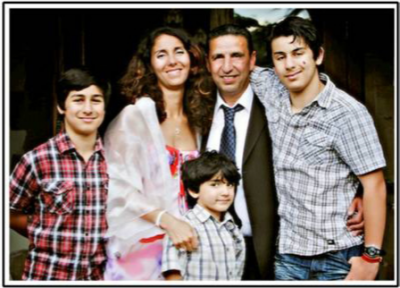 Hands of Help
Jamal and Merna
Middle East
Helping Refuges in the Middle East
All people — children, adults, elderly, refugees — all deserve the right to be treated as valued human beings. Hands of Hope began addressing this need by offering help with church planting, Bible studies, and disciple training. Due to war and unrest, Hands of Hope now has grown to include vocational training while providing support to the refugees and internally displaced persons who: live in poverty, have fled their homes, lost family members, or cannot feed their children. They provide training that enables the refugees to find jobs, feed their children, and provide for their families.
Why VBC Supports:
VBC actively supports Hands of Help in their effort to reach all people with the saving knowledge of Jesus Christ.
Please Pray For:
1. The health and safety of Jamal, Merna, and family,
2. Adequate financial support to expand the training center in order that more people can be served
---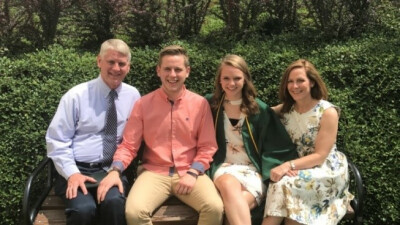 Reach Global Europe
James and Julie Lauderdale
Budapest, Hungry
Multiplying transformational churches among all people
Reach Global strives to provide a spectrum of ministry and services to the diverse communities throughout the world. Their ambitious goal of reaching 100 million people with the gospel is well on its way through deep partnerships and empowered disciples who are making disciples in their own native context.
James works alongside movement leaders in Europe and also serves as ministry coordinator at Danube International Church. In conjunction with a group based out of Wheaton, Illinois, James works with several Evangelical Free Church leaders doing relational ministry in Central and Eastern Europe. His wife, Julie, is the Reach Global Europe Division Area Leader. She works in collaboration with team leaders to ensure mission clarity and alignment, maximum ministry fruitfulness, and the personal development and health of all staff members.
Why VBC Supports:
Reach Global partners with Evangelical Free Churches, of which VBC is affiliated, in fulfilling the Great Commission — "Therefore, go and make disciples of all nations, baptizing them in the name of the Father, and of the Son, and the Holy Spirit, and teaching them to obey everything I have commanded you. And, surely, I am with you to the very end of the age." Matthew 28:19-20
Prayer Requests:
1. Pray for wisdom as James and Julie serve in leadership roles and direct the work of Reach Global Europe,
2. Pray for their acceptance into the Budapest community,
3. And, pray for their success in obtaining both short term and long term ministry goals.
---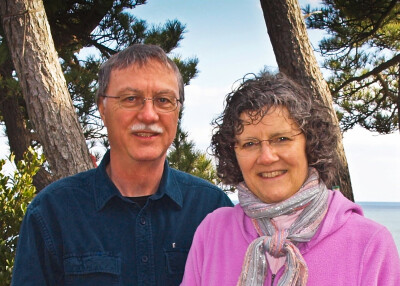 Evangelical Free Church of Canada Mission (EFCCM)
Dale and Ann Little
Asia
Modeling and Encouraging both Church Planting and Theological Education in Japan
The Evangelical Free Church of Canada is a sister to the Evangelical Free Church, USA, and VBC is affiliated with this denomination. The Canadian Church operates as an international arm, EFCCM, that provides care and administrative help to over 85 missionaries in over 16 countries. Dale and Ann are part of that team.
Their primary job is church planting. They established the Tokyo Multicultural Church (TMC) in 2013. Since that time, two other churches have been planted in Japan. In addition, they serve as part-time Asia Regional Ministry Facilitators for the EFCCM. Dale speaks Japanese and lectures at the Japan Bible Seminary in Tokyo. In Japanese, he lectures on systematic theology. Ann spearheads an active outreach ministry for the TMC ladies and children.
Why VBC Supports:
Dale and Ann have served as missionaries in Japan since 1984. Christian ministry is difficult in this part of the world. The Little's are impacting lives which will have eternal results.
Prayer Requests:
1. Pray that God will act mightily in the Tokyo Multicultural Church. The diversity of cultures is both a blessing, and a challenge.
2. Pray God's wisdom for Dale and Ann as they plan for ministry Opportunities.
3. And, pray for Dale and Ann's personal health.
---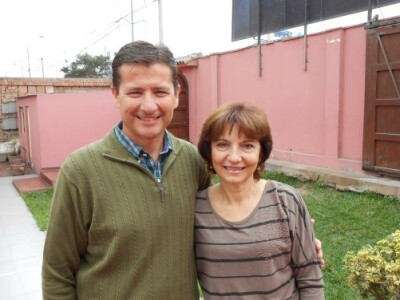 Word of Life International Ministries
Ruben and Graciela Matos
Peru
Directing and overseeing the ministry and operations of Word of Life in Peru
Word of Life International Ministries (WOL) makes a sustainable impact on the nations it touches by equipping foreign ministry leaders through Bible Institute training and empowering missions-minded individuals for ministry. With a presence in over 70+ countries, WOL conducts short term mission trips to support long-term missions.
Ruben and Graciela, born in Argentina, came to the Lord themselves through the work of WOL, and became team members in 1982. They have served in Chile, Mexico, and now Peru. Ruben is now the National Director of Word of Life in Peru, working with over 50 established churches. He is responsible for all aspects of WOL's activities in that country, including leading and ministering to all staff in the country, and supervising all WOL's many areas of ministry. Graciela is a loving, supporting Christian wife. She is involved in many of the different ministries.
Why VBC Supports:
Working with local ministers and implementing various Bible-based activities, Ruben and Graciela's work impacts the people of Peru with the gospel. VBC has a strong commitment to sharing the gospel throughout the world.
Prayer Requests:
1. Pray for God's leading for WOL's work in Peru.
2. WOL hosts week long camps throughout Peru. Pray that the camp site can come into maximum use through several needed building projects.
3. And, the main focus of WOL is the youth of the country. Pray for opportunities to reach the young adults.
---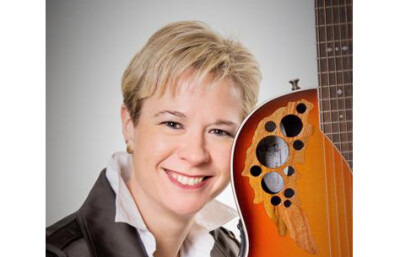 Greater Europe Mission (GEM)
Lisa Myers
Austria
Serving God in Austria through Music
Since 1949 God has used GEM to transform the lives of thousands by training Europeans to reach Europe with the Gospel. GEM is working to ignite discipleship movements by reproducing disciples of Jesus who make other disciples. Today, GEM also works in Southeast Asia.
Lisa is a discipler in the Austrian church. She uses her music - singing, guitar playing, writing original music — to introduce people to the love of Jesus Christ. She works with many teams: worship teams, music teams, and women's committees. As an encourager, she "fans into flame" the gifts of other believers. The Austrians are incredibly gifted people. They just need encouragement and someone to "walk with them," introducing them to Jesus.
Why VBC Supports:
While being religious, only 2% of Europe's people have a personal relationship with Jesus. Compounded by the recent immigration of thousands, GEM's mission is to be the "hands and feet" of Jesus in Europe.
Prayer Requests:
1. Pray for God's direction and wisdom as Lisa moves into positions of greater leadership,
2. Pray that God will continue to open doors for Lisa's ministry through "Hope for the Wounded",
3. And, pray for the opportunity for Lisa to produce a new CD of songs she has written.