Christian Education
VBC Christian Education
"Equipping The Saints"
---
Mission Statement
At VBC, it is our desire to teach people about the Gospel, guide them to a personal relationship with Jesus Christ and to grow their faith so they can serve our God Almighty.
We want to lead you to understand your spiritual gifts, equip you to grow in your faith and help you understand how you can serve God. We desire that you be able to read your Bible and call upon the Holy Spirit to help you understand what God is saying to you. We will encourage you to develop a personal prayer life, learn what the attributes of God are, understand creation, and equip you to serve God in our Church, in our Community, in our Country and in our World.
Classes at VBC
Regardless of where you are in your spiritual journey, we want to equip you with biblical education. Life Courses equip you for discipleship in all areas of life by teaching biblical doctrine and principles for Christian Living. Under each class you will find whether the Class is available In-Person, Zoom or Recorded and stored in the Resource Library. We are working very hard to gain approvals for any content that we broadcast via Zoom. This will give us the proper copyrights that we need.
Life Courses typically run 4-10 weeks based on the curriculum. We offer courses in the Spring, Summer, and Fall. Check out our course offerings below.
What to expect
Trained Leadership. Life Courses are led by trusted members of VBC who are well-studied in the course subject matter.
Biblical Instruction. As God's inspired Word, the Bible is useful for teaching (2 Tim. 3:16). We believe a biblical worldview is essential for Christian living.
Open Discussion. Our course leaders will invite you to learn through discussion with other members. Come prepared to ask your questions and learn from one another.
Practical Application. Each week, you will be equipped with principles to apply to your life and become a stronger disciple in the course's specific area of focus.
Attention: We are looking for Men and Women who would like to become Zoom Facilitators
We are expanding the ability for our Church Members to watch live the various Bible Studies that we offer on Sunday morning and throughout the week. This will enable us to reach people who cannot attend in person for various reasons: Health, Traveling or Working Remote. You can contact Steven Wilkinson if you are interested. He will be creating a class and training to enable you to use Zoom and support one of the many Bible Study Classes we offer. Without you we will not be able to offer these classes online. Look for a time and date coming soon for this enablement.
Courses We're Offering Fall 2022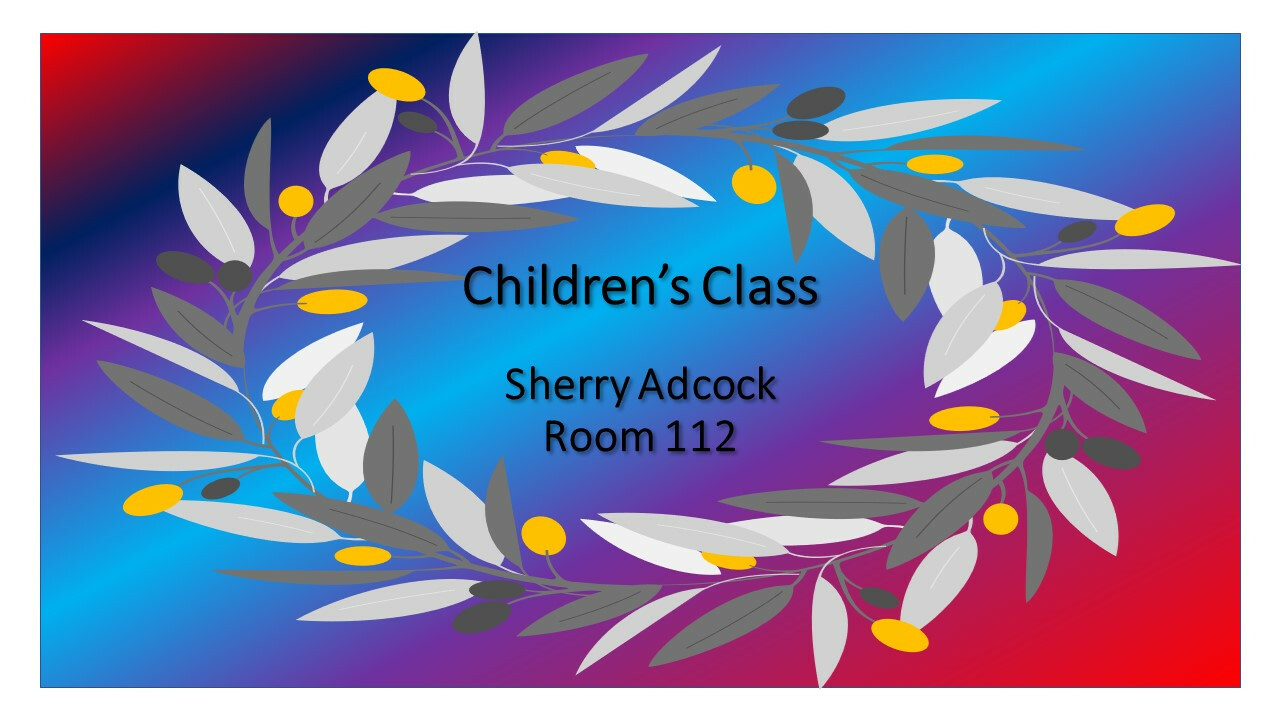 We know that it is important for our children to receive sound Biblical teaching. We will help them know who Jesus Christ is and as God leads in their life, how have a personal relationship with Him. We will teach them about God, The Holy Spirit, Jesus Christ, Creation, Men and Women in the Bible, Salvation and the 2nd Coming.

In-Person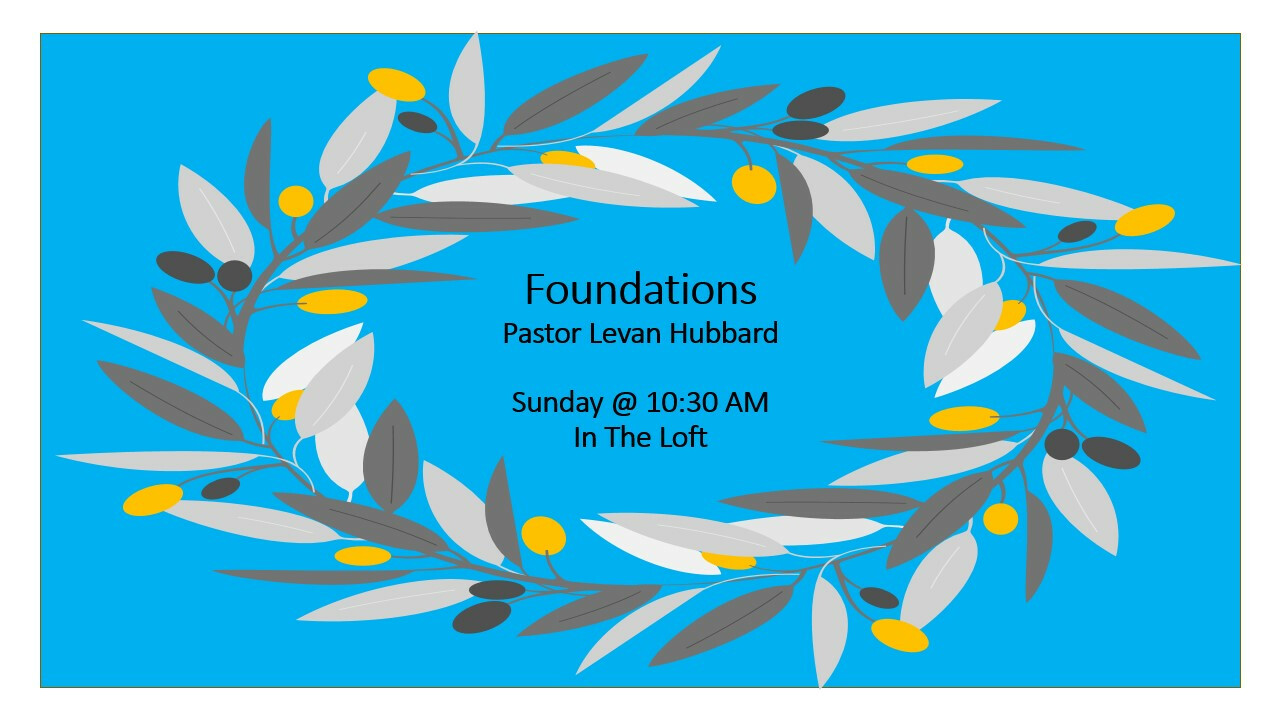 Everyone Is Invited.>This course will give you foundations of our faith in Jesus Christ. The lessons include Developing a Christian World View, The Bible, God, Jesus Christ, The Holy Spirit, Creation, Salvation, The Church, Good and Evil, The Afterlife and The Second Coming. There is an opportunity for questions, and you are free to comment and contribute.

In-Person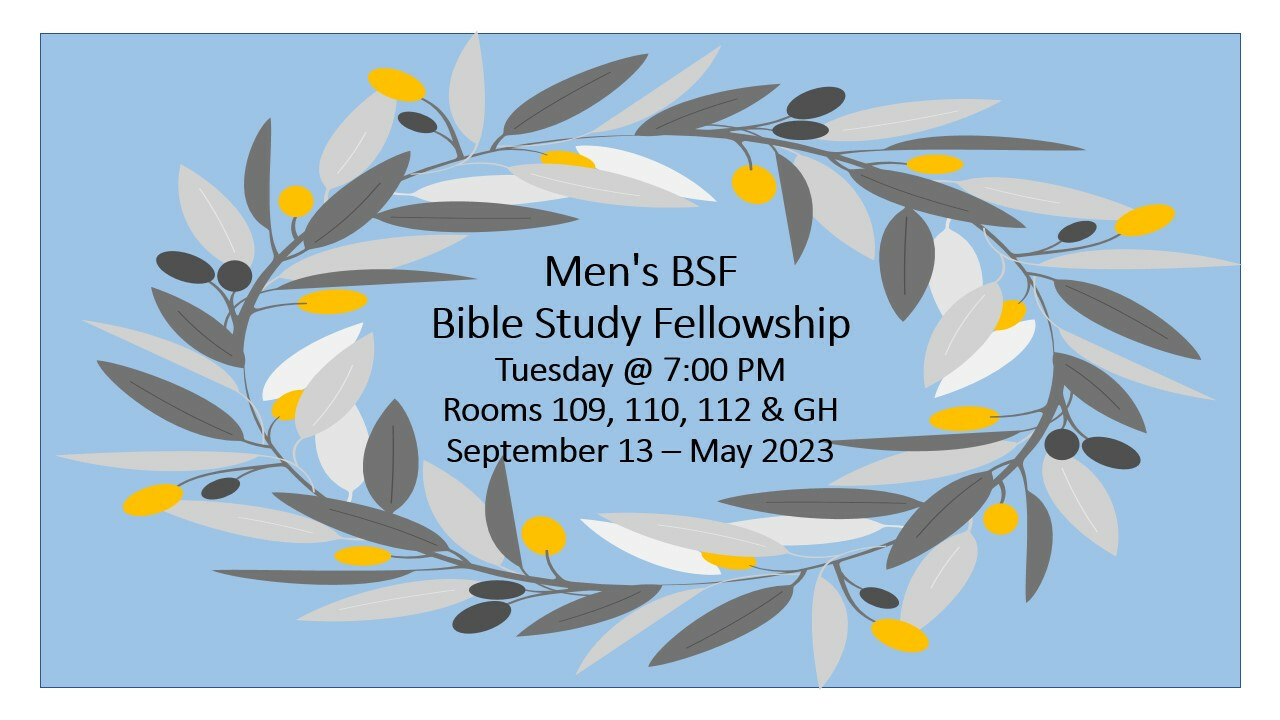 Join us in the Study of the People of the Promise: Kingdom Divided. We discover that the God of the Old Testament still speaks to His people today. The Old Testament prophets provide a close look at God's character. We learn to hold fast to God's character, uncovering new facets of who He was, is and always will be. We learn from the Kings and Prophets God's unshakable character and humanity's struggle with sin. We learn that the Old Testament Books are deeply integrated into the fabric of the New Testament. The Gospel writers relied heavily on Old Testament prophecies to recognize Jesus Christ as the One True Messiah. Jesus quoted the Old Testament often, if we skip reading the Old Testament, we miss the depth of sin that Jesus Christ uncovered and the wrath it deserved. When we understand fully why Jesus Christ desires mercy, not sacrifice, and calls not the righteous, but sinners, we are left with a tremendous sense of awe and gratitude.

In-Person Link to MyBSF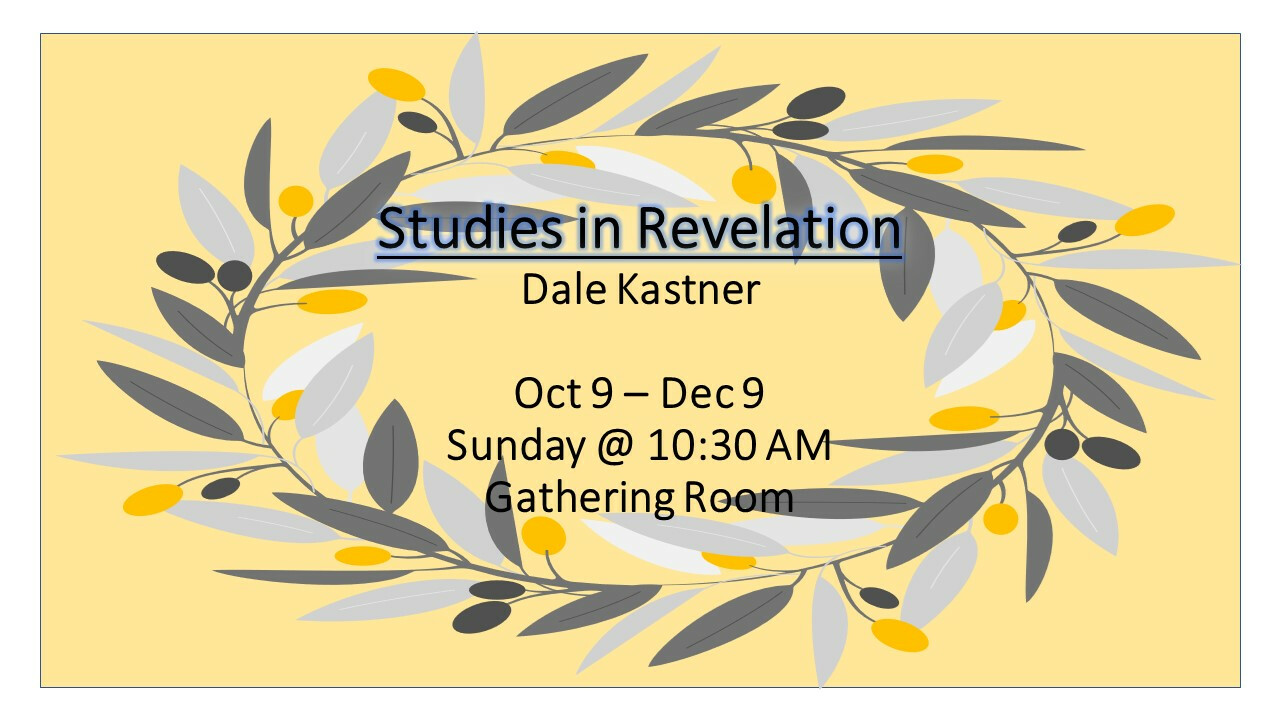 The book of Revelation has baffled and intrigued many scholars for centuries. For sure, Revelation is a very difficult book to decipher, but in this class, that is exactly what we will attempt to do! All one has to do is look at what's going on in the world today, and it is clear that the end and Christ's second coming is accelerating to it's conclusion. If you are interested in end times events, this study is for you.

In-Person ZOOM LINK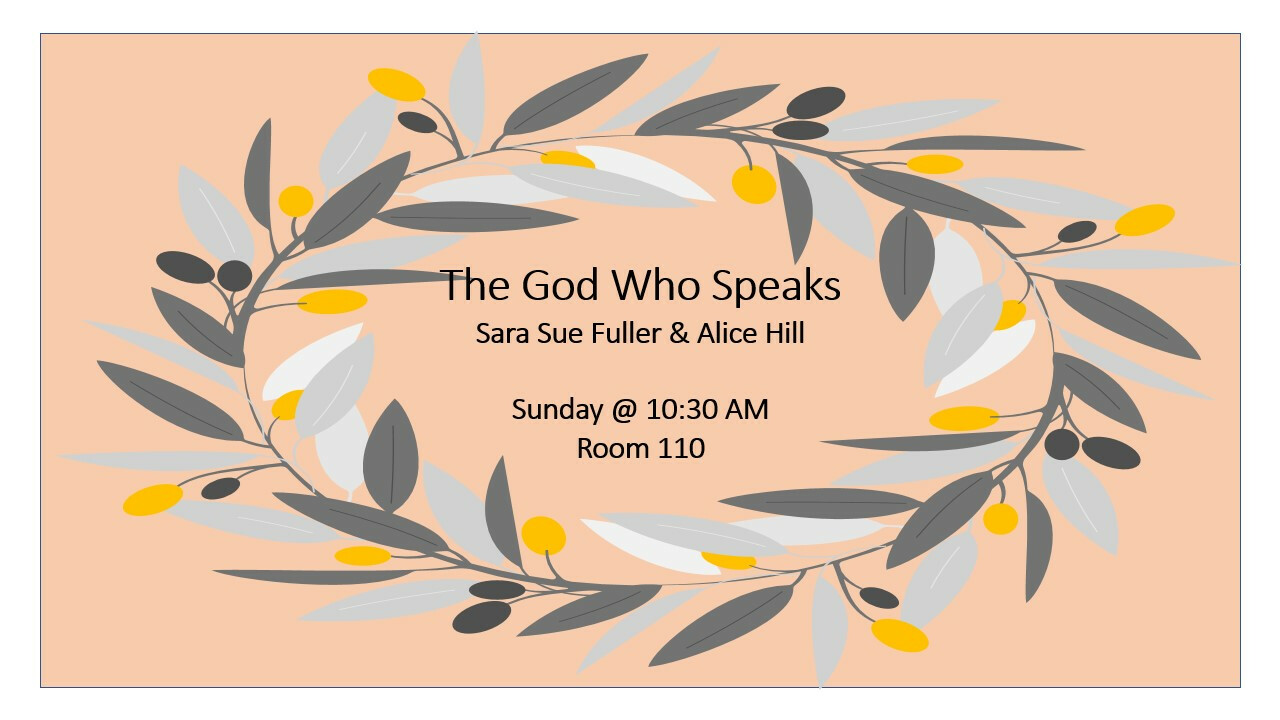 There is a war raging around us – in society, in our churches, and in our homes. It is not a battle over marriage, race, or the sexual revolution. Rather, it is a battle for the truth. Is God real? Does He speak, and if so, how would we know? The God Who Speaks is an eight-week video study that traces the evidence of the biblical scholars. This video series answers common objections about the Bible's reliability and equips believers to confidently base their lives on the power of God's Word. Each session runs about 35 minutes followed with discussion questions.

In-Person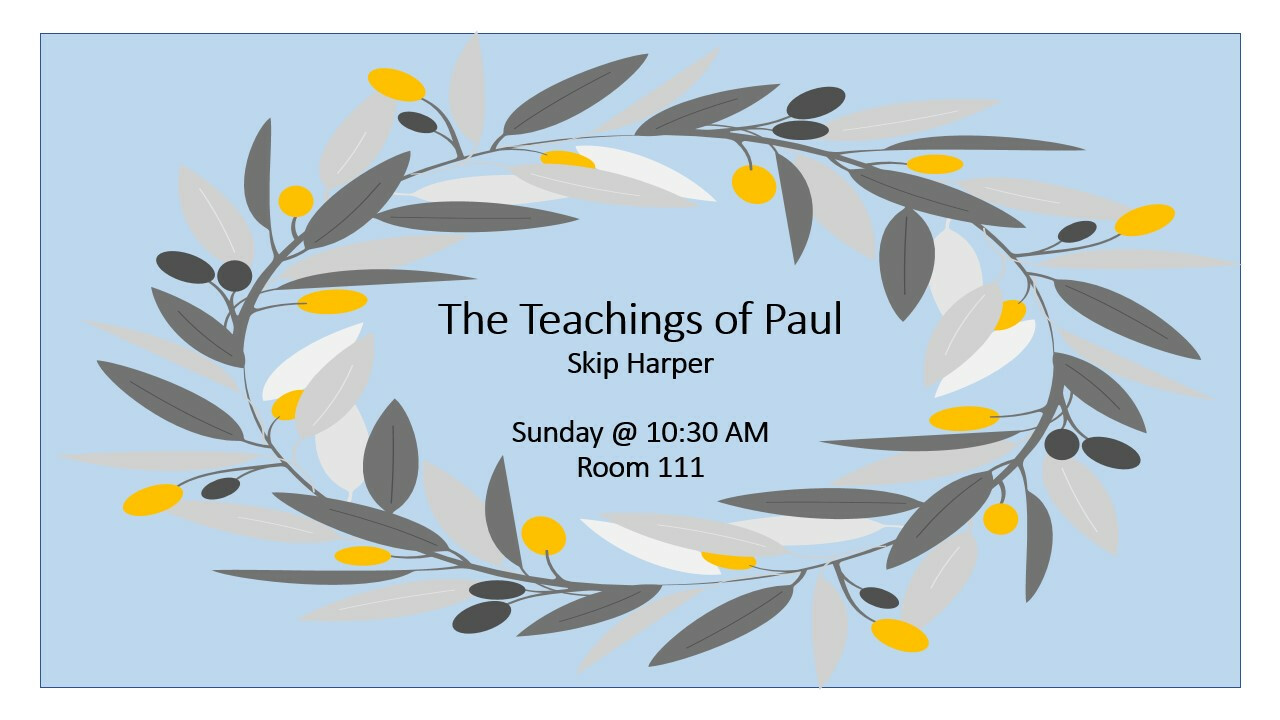 The goal will be to acquire a greater degree of Bible knowledge with a focus on the teachings of Paul, the apostle of the Gentiles. The first few sessions will be an overview of the Biblical Timeline; how God dealt with the human race at different points in time. The we pal to study the first letters Paul wrote, 1st and 2nd Thessalonians and how their content relates to the times in which we are living. It will be an interactive format with ample room for questions and discussion. Proverbs says, "Iron sharpens Iron, so one person sharpens another". Look forward to increasing your knowledge of God's Word as we study together.

In-Person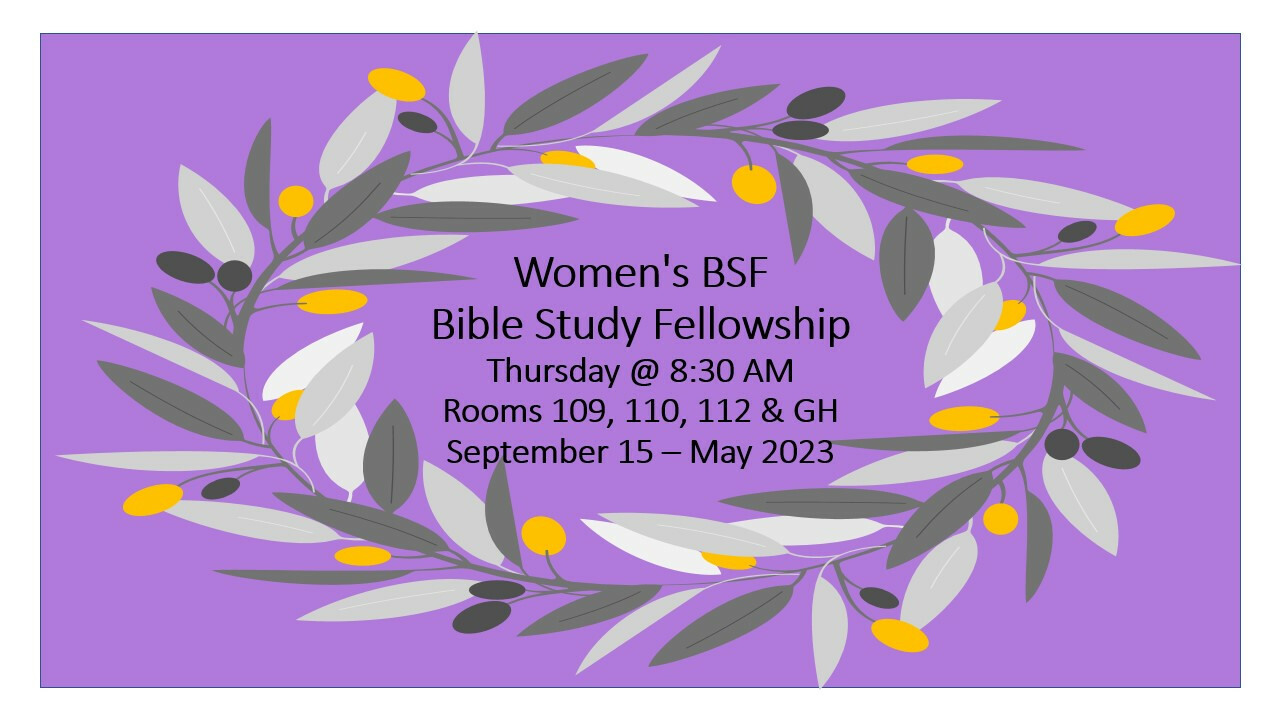 Join us in the Study of the People of the Promise: Kingdom Divided. We discover that the God of the Old Testament still speaks to His people today. The Old Testament prophets provide a close look at God's character. We learn to hold fast to God's character, uncovering new facets of who He was, is and always will be. We learn from the Kings and Prophets God's unshakable character and humanity's struggle with sin. We learn that the Old Testament Books are deeply integrated into the fabric of the New Testament. The Gospel writers relied heavily on Old Testament prophecies to recognize Jesus Christ as the One True Messiah. Jesus quoted the Old Testament often, if we skip reading the Old Testament, we miss the depth of sin that Jesus Christ uncovered and the wrath it deserved. When we understand fully why Jesus Christ desires mercy, not sacrifice, and calls not the righteous, but sinners, we are left with a tremendous sense of awe and gratitude.

In-Person Link to MyBSF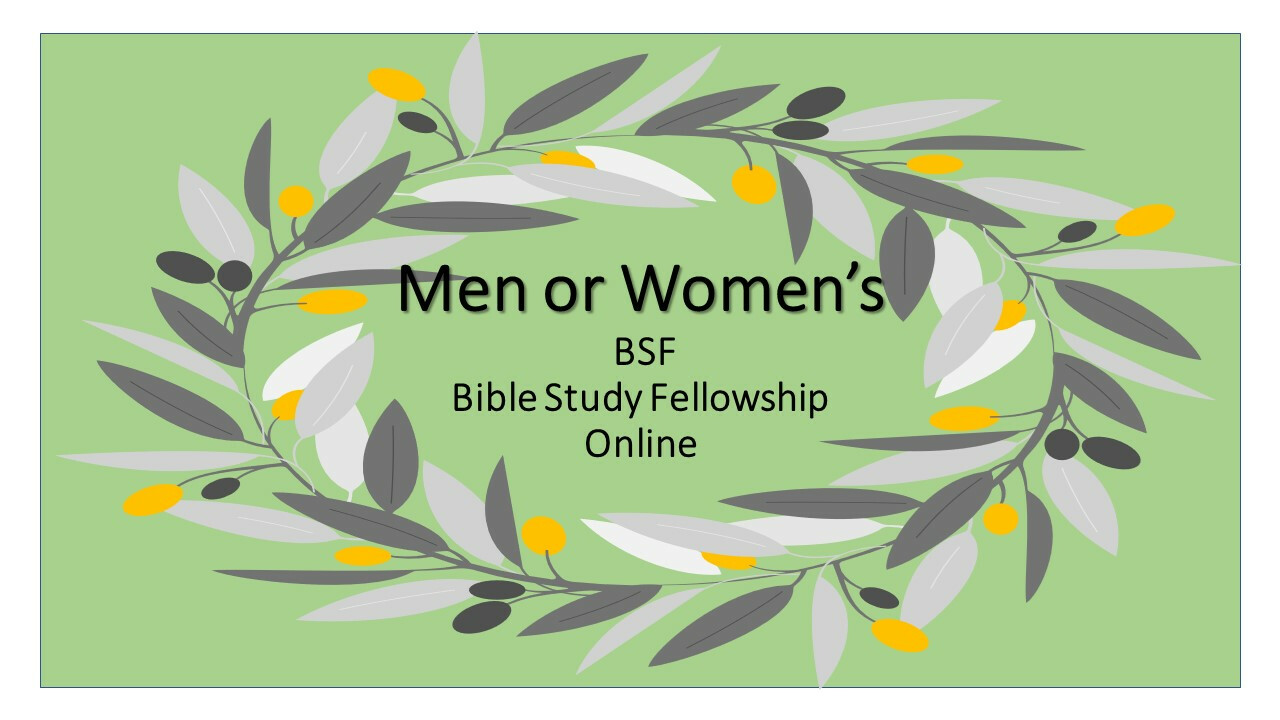 BSF now also has Online Groups that meet at various days and times during the week. If you want to know more about BSF Online click on the following link or give Marsha Kinsman-Wilkinson (Women) or Steven Wilkinson (Men) a call or an Email.

Join us in the Study of the People of the Promise: Kingdom Divided. We discover that the God of the Old Testament still speaks to His people today. The Old Testament prophets provide a close look at God's character. We learn to hold fast to God's character, uncovering new facets of who He was, is and always will be. We learn from the Kings and Prophets God's unshakable character and humanity's struggle with sin. We learn that the Old Testament Books are deeply integrated into the fabric of the New Testament. The Gospel writers relied heavily on Old Testament prophecies to recognize Jesus Christ as the One True Messiah. Jesus quoted the Old Testament often, if we skip reading the Old Testament, we miss the depth of sin that Jesus Christ uncovered and the wrath it deserved. When we understand fully why Jesus Christ desires mercy, not sacrifice, and calls not the righteous, but sinners, we are left with a tremendous sense of awe and gratitude.
www.bsfonline.org